about
About Arthur's House of Jazz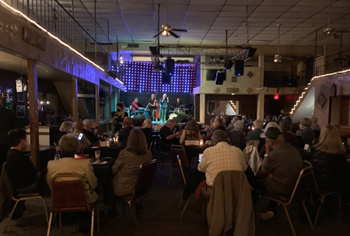 Arthur's House of Jazz brings the most talented and accomplished jazz musicians to the stage to surprise and delight anyone who walks through the door. One week you may hear a roaring sax solo or screaming high notes on the trumpet; the next you may hear an evocative vocal performance; and still the next week you may be treated to original works by guitars, violins, keys, basses, and drums. With such a wide variety of musical styles, and such a high standard set by the promoter, Arthur Bakopolus, Arthur's House of Jazz is the place to be each week.
What's next: To keep live jazz in the Merrimack Valley going strong, and to support these talented musicians more fully and even attract national acts, we are looking to fill the room each week and inspire new generations to fall in love with jazz music. We have a wonderful, loyal base of attendees that come every Thursday, and we're looking to expand that by bringing jazz to more and more people each week.
About Arthur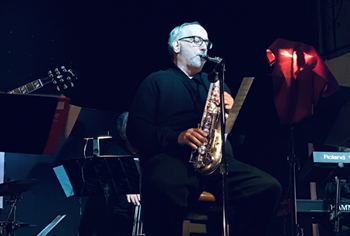 In addition to running Arthur's House of Jazz, Arthur Bakopolus leads his own quintet (AB5), quartet (ABQ), and trio (Artie Bakopolus Trio). He is also an in-demand woodwind specialist (sax, clarinet, flute) playing in ensembles from theater pit orchestras to full big bands of all musical styles. He has played and toured with many groups, such as The Coasters, The Drifters, The Marvelettes, Johnny Mathis, Fabian, Liza Minnelli, The Four Tops, Barnum and Bailey's Circus, The Artie Shaw Orchestra, The Tommy Dorsey Band, The Guy Lombardo Band, The Benny Goodman Tribute Band, The Las Vegas based Rat Pack Band and countless Boston area groups.
Arthur is also an accomplished educator, holding his Master's in education and keeping a full private lesson teaching schedule. As a clinician, he holds regular jazz improv workshops and is also musical director for the Chelmsford Community Jazz Band, where he was commissioned to compose and arrange a piece for the band to perform in May 2019.
Connect
To access the latest news, follow us on Facebook:
https://www.facebook.com/arthurshouseofjazz